Mapping basic messages to table columns
Create a topic-table map for Kafka messages that only contain a key and value in each record.
When messages are created using a Basic or primitive serializer, the message contains a key-value pair. Map the key and value to table columns. Ensure that the data types of the message field are compatible with the data type of the target column.
For example, the Kafka world topic (world_topic) contains 5 records with a key-value pair in each. The key is an integer and the value is text.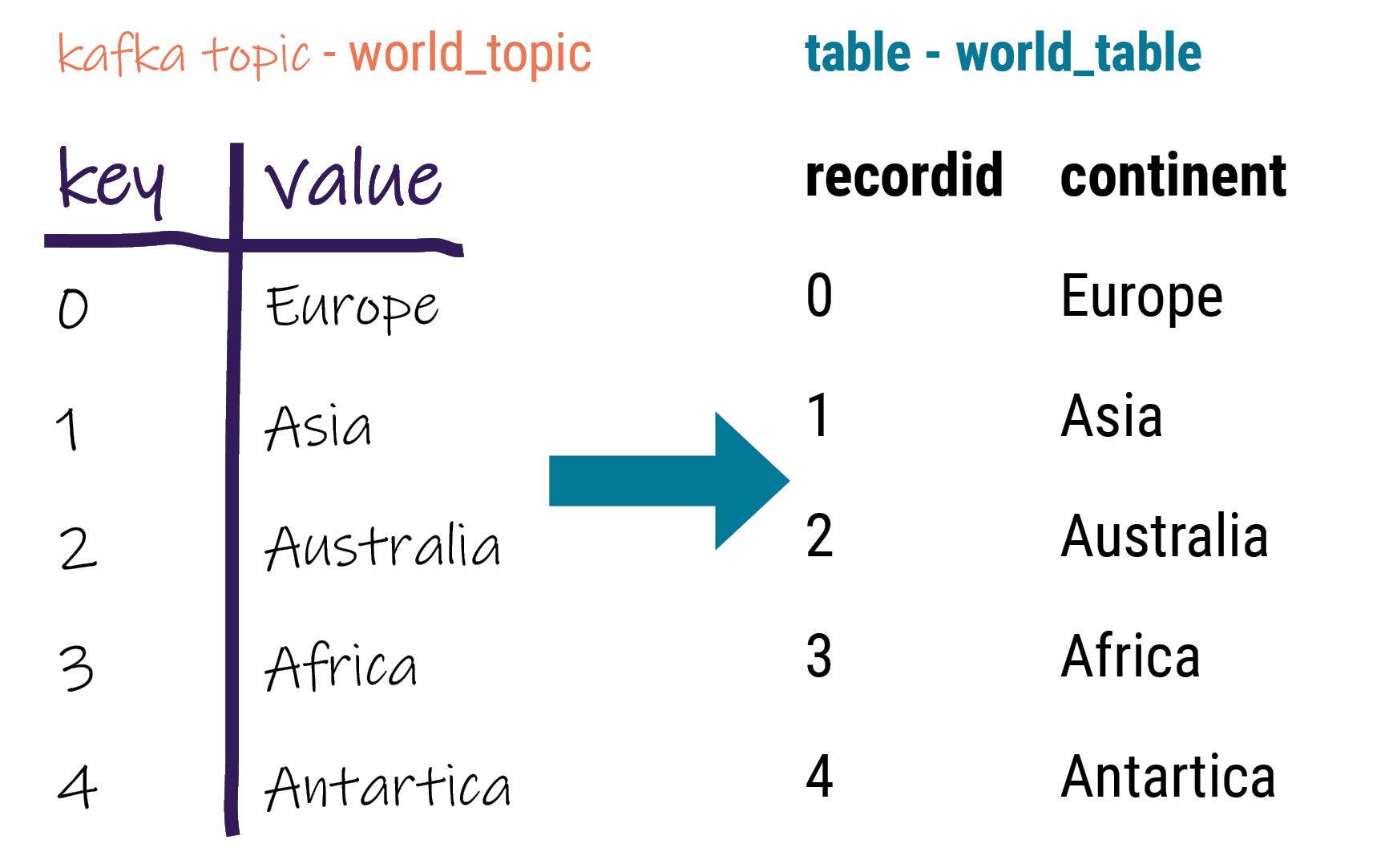 Table requirements
Ensure the following when mapping fields to columns:
Data in the Kafka field is compatible with the database table column data type.
Kafka field mapped to a database primary key (PK) column always contains data. Null values are not allowed in PK columns.
Procedure